Panoramic View
Solec, Warsaw, Poland
Glazing wall + Oak millwork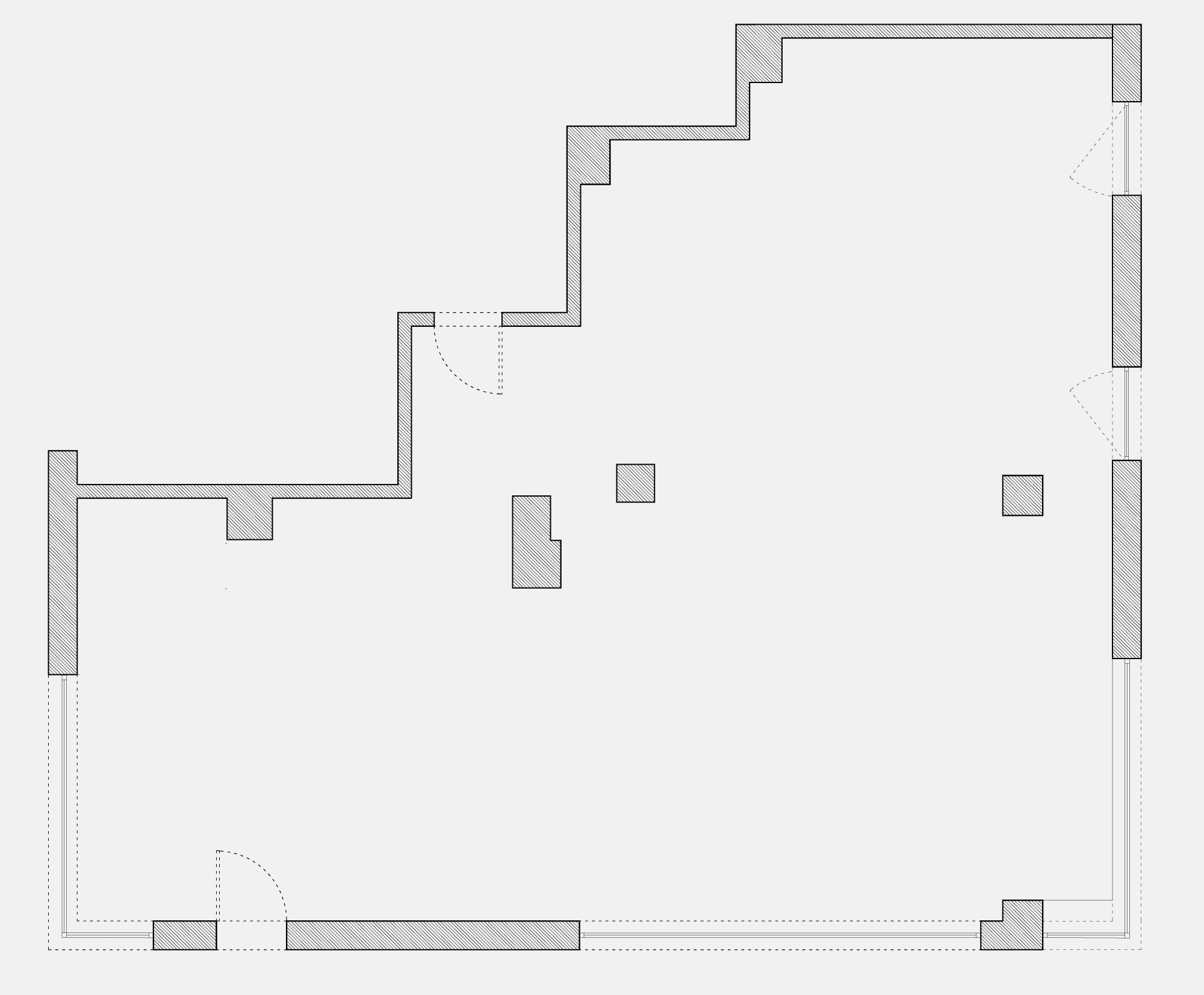 120m2 Flat Renovation
2019 (Work in progress)

Large panoramic windows overlooking the Vistula River are among the features in an apartment and are a unique advantage of this place.


The corridor that was created to increase the comfort of both generations and to separate the day zone from the night also diversified the apartment plan and allowed to locate the bathroom with and the separate toilet in the middle of an apartment.

—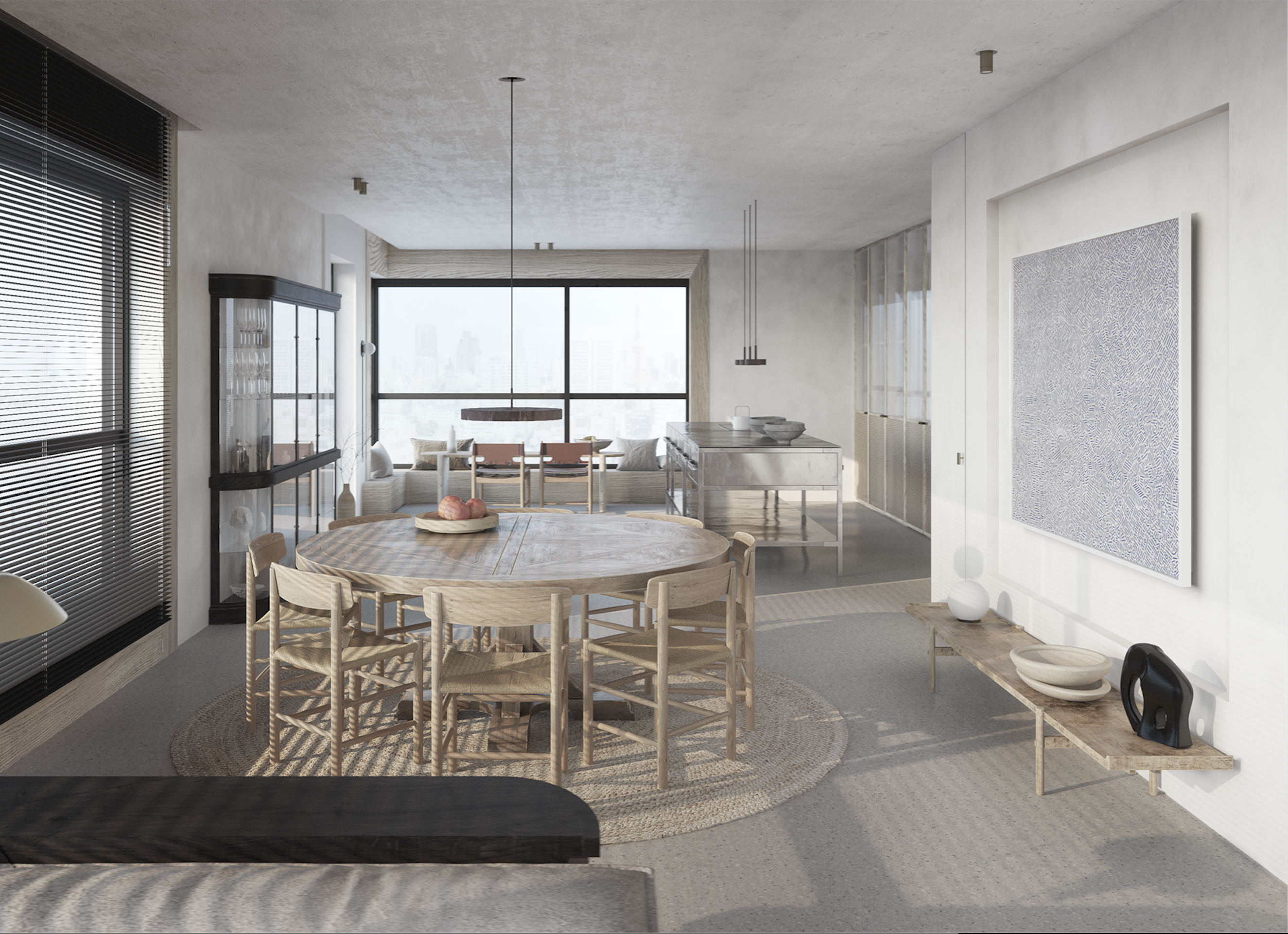 Split Hosting

Marszałkowska, Warsaw, Poland
Dark Wood + Marble Details
60 sm2 Airbnb Conversion
February, 2019 (Work in progress)

The purchase of an apartment in a post-war house from the beginning was intended for rent. One of the concepts, which clients decided on with no hesitation, was the division of 60 sqm into two separate apartments.
The studios are almost a mirror image that suite with warm materials and pure earth tones to create an uncomplicated residential feel. The decision about splitting both apartments made them bathed in ample natural light.
The linen curtains define the boundary of the dining room separated from the bedroom.
Behind the hidden doors, a mini fully tiled bathrooms with the black faucets stay in bright apricot colours; it made space feel more open and straightforward for the future guests.


—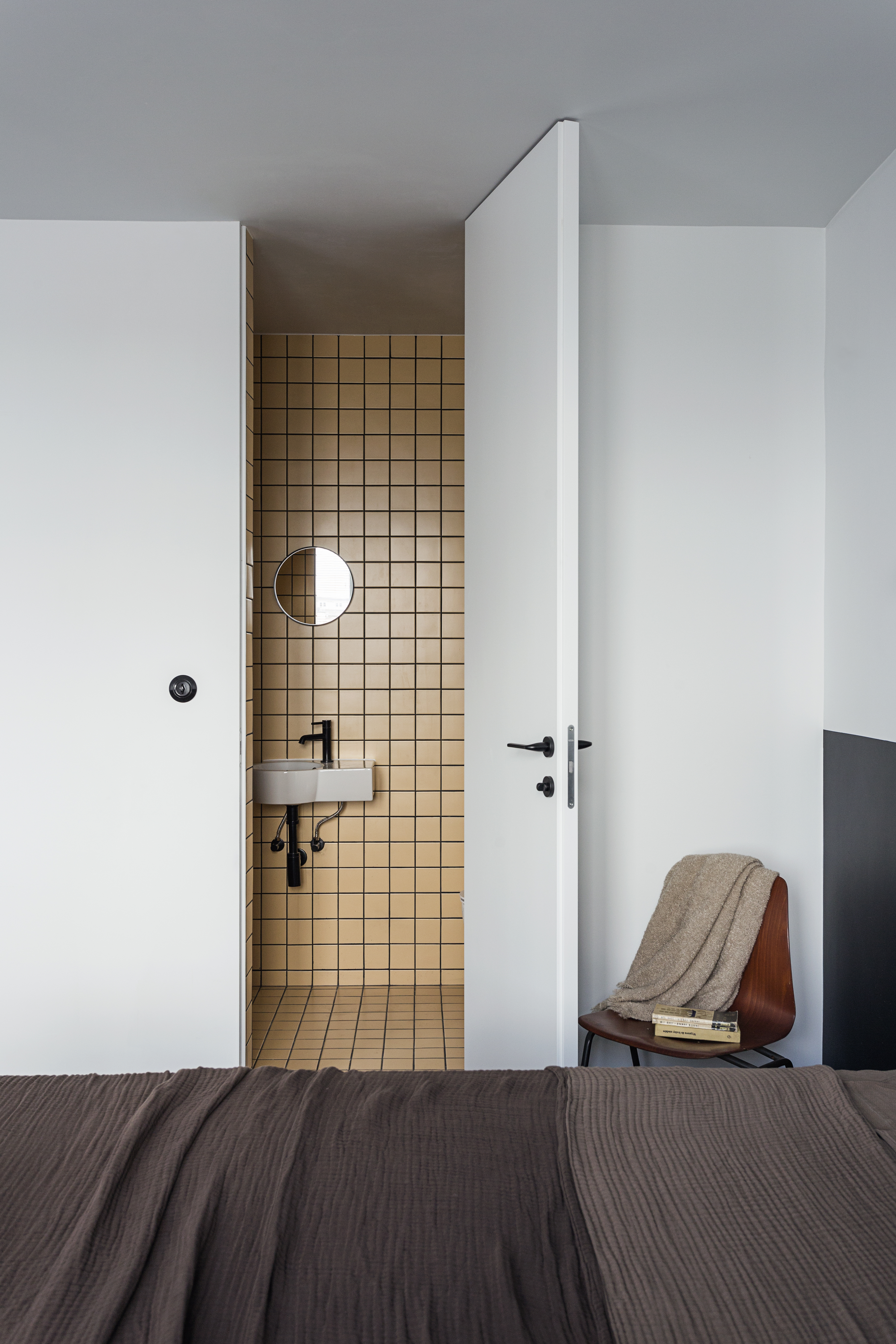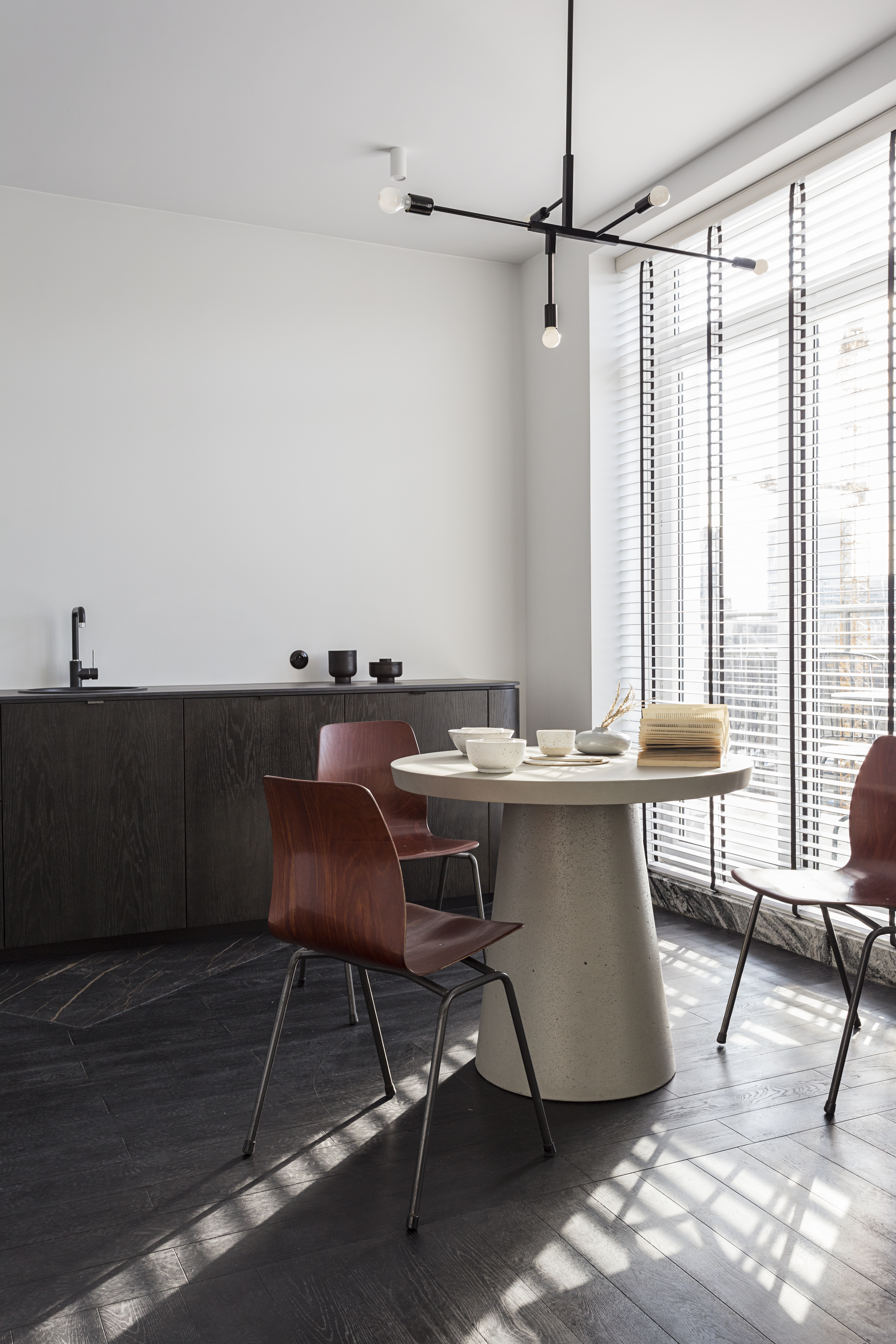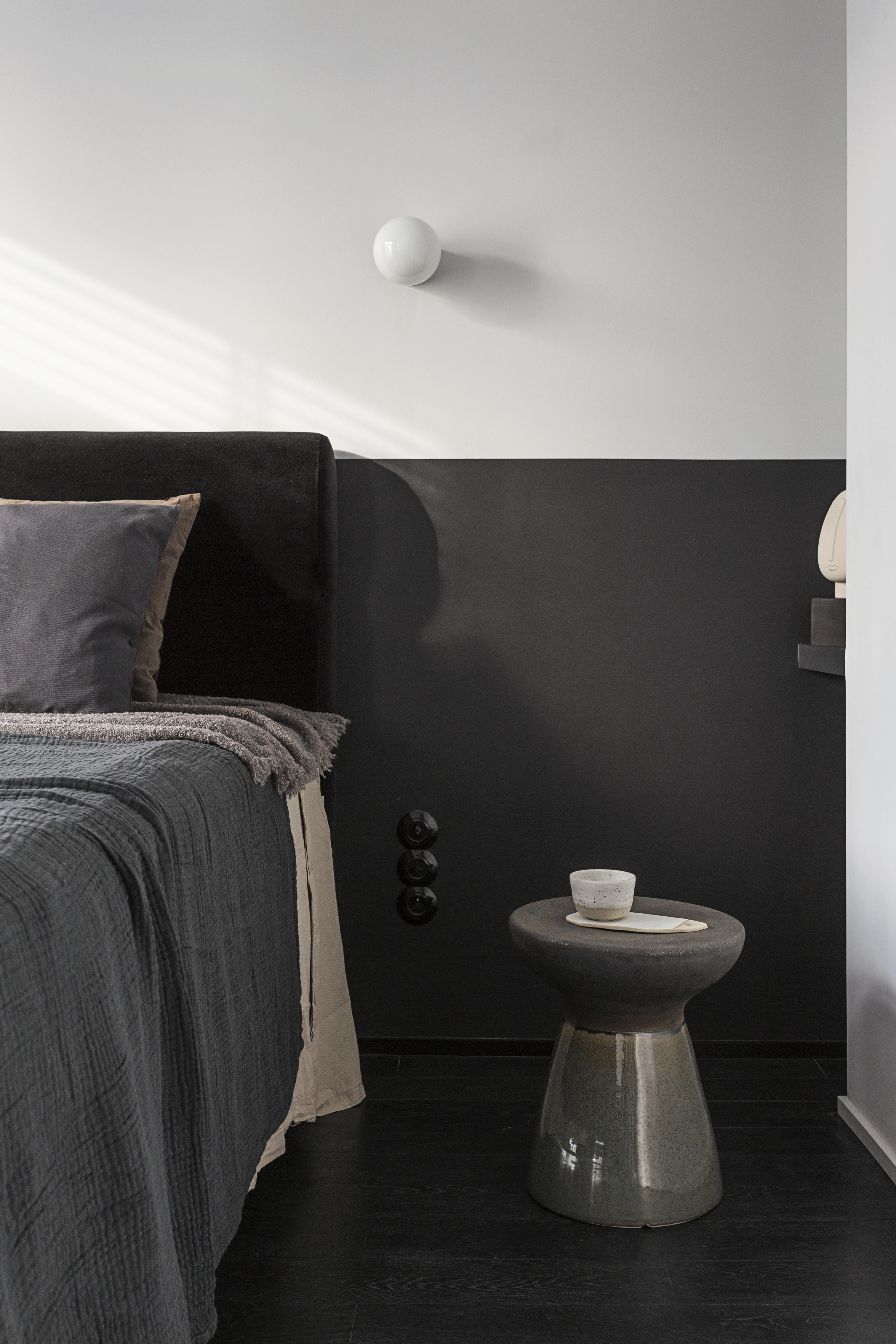 Edges of Marble

303 Dywizjonu, Warsaw, Poland
Marble + Inner Island
75m2 Flat Renovation
2019 (Work in Progress)

The flat was designed for a recent graduate who was open to new ideas. The aim was to keep the interior "clean, simple and bright". Despite the small space we managed to create an unusual layout.
One of the ideas was the bedroom accessible from two places so that the flat can be circled. Additionally to enable access to natural light in the corridor the glass panel in the bathroom was applied.
The principal place of the flat is located on the terrace that has been extended and drawn into the flat. That unexpected space features a dining area and greenery-filled pots alongside the sofa.
The apartment has been finished with raw materials, and a concrete floor covering. Linen curtains provide touches of warmth alongside the windows as well as the timber teak finishing which accrues as a dining table and chairs and also full-height hidden sliding doors.

—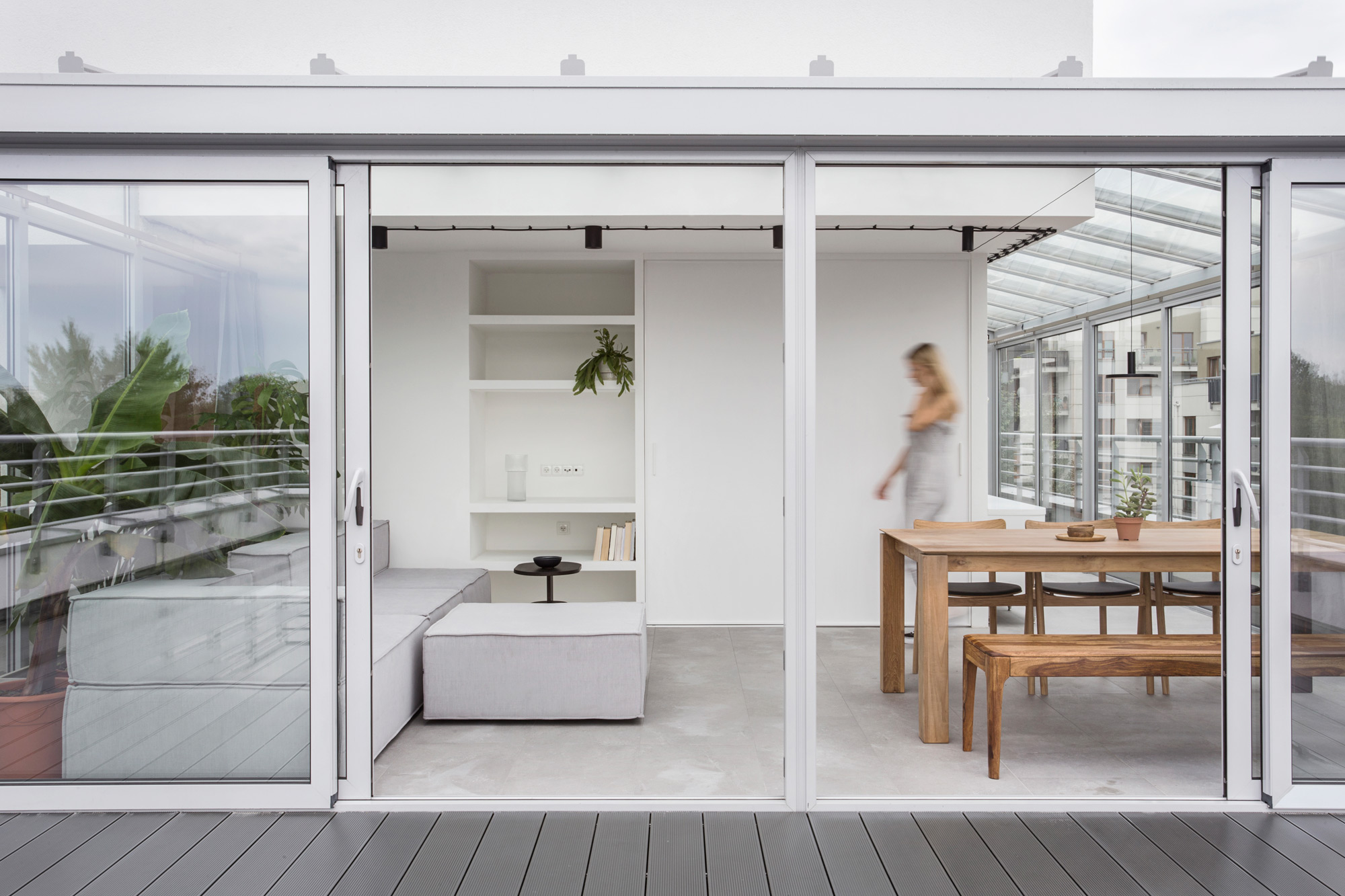 The Blue
Mirrored Room

Dobra, Warsaw, Poland
Long Blue Doors + Rounded Edged Walls

120m2 Flat Renovation
June, 2018


The existing layout of the walls mostly remained unchanged; however, a few changes were proposed, which not only highlighted the advantages of the height of the space but also created additional practical functions.
It is an appealing and youthful apartment that is an expression of the clients and their lifestyle and art practice. Is defined by the black windows trims, concrete window sills and the high blue-stained doors that emphasize the height of the place. Arches and colour accents contribute to the quality of each room. When planning the layout, we played with shapes to create an engaging and flexible space.
The approach exemplifies in combining the two bathrooms by using glass panels that enabled lighting up the small, windowless one. Besides, the large size of the apartment allowed for the creation of a semi-circular wall, which diversifies the interior and also gives a utility role which is the round shower.
The master bedroom is accessible from different places and separated from the walking-in closet with a total height hidden door so that after opening creates sizeable open space.



—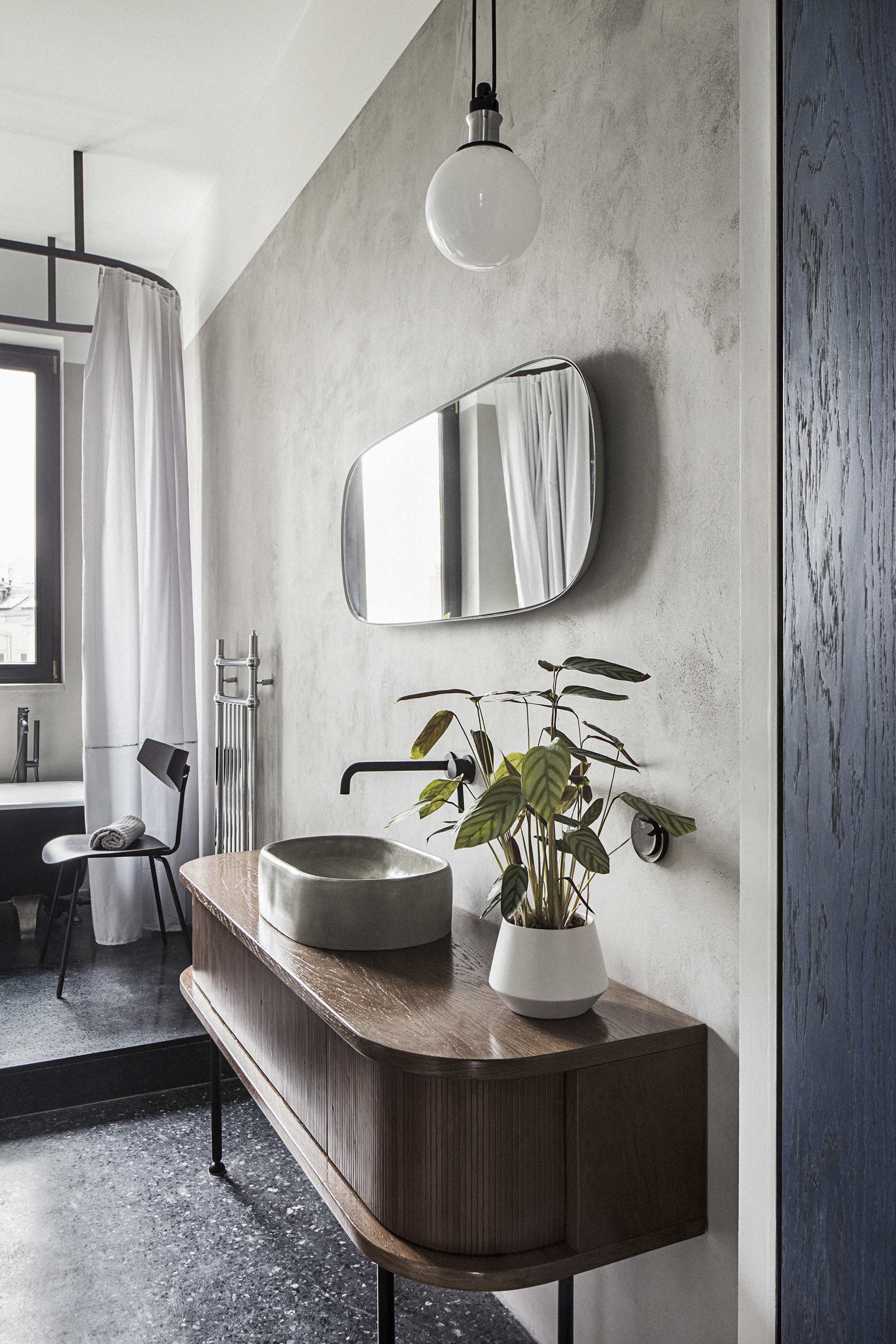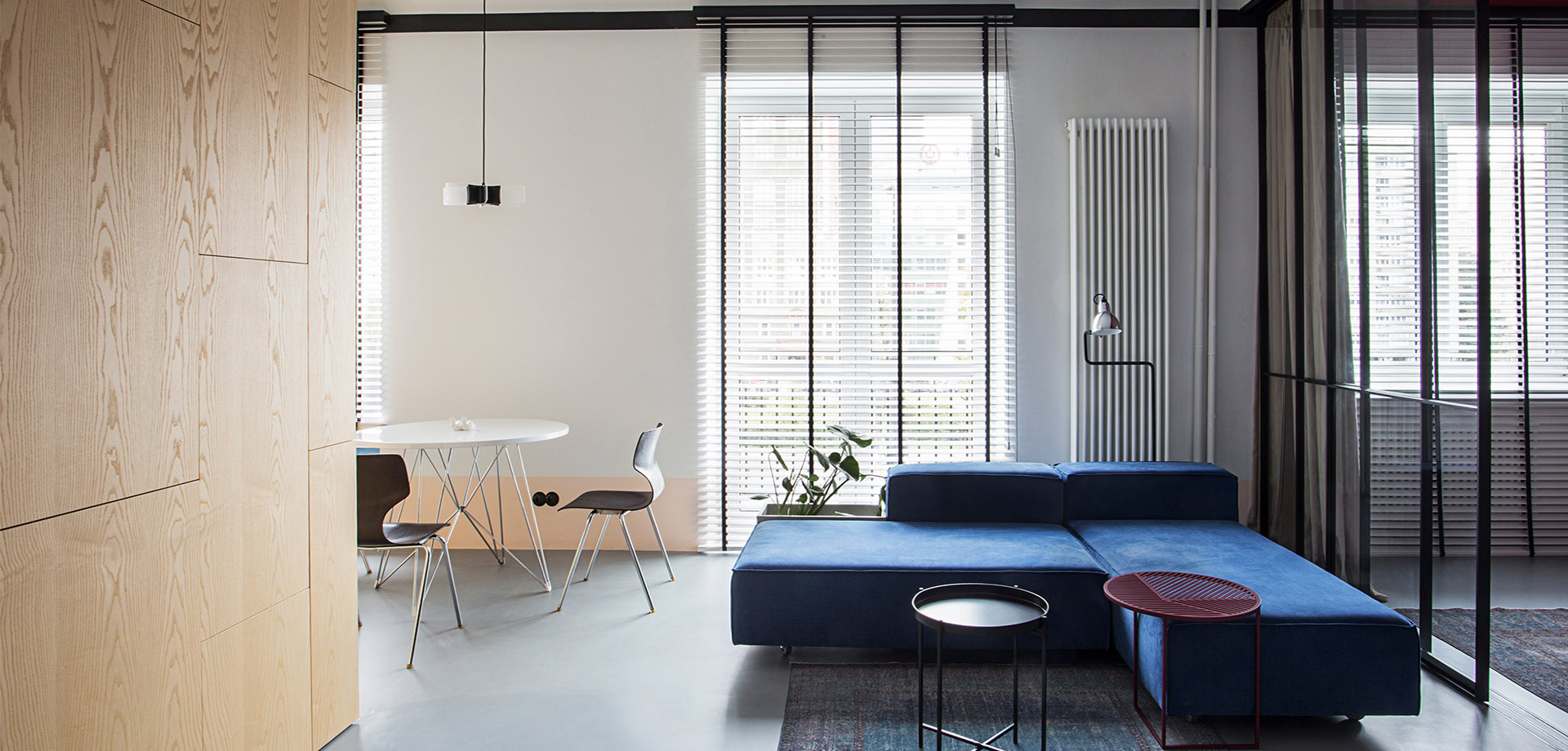 The Red Ceiling
Marszałkowska, Warsaw, Poland

Red Ceiling + Steel Window Divider
50m2 Airbnb Conversion
August, 2017

The studio is located in the building from the early 1960s in the very centre of Warsaw. The place required a significant renovation and adaptation for the needs of renting.
The main goal was to open the space and keep it clear and easy to maintain. To the left side of the entrance, there are wooden panels that are concealing the bathroom, all storage, ventilation, and appliances.
Windows located on the east side and mirrored cabinetries optically enlarged the flat despite its small size.
This space is a kind of scenography, and it can be changed to complete an open space by using glass panels that usually separate the bedroom from the rest of the flat.
There is a dressing table designed by Studio Laas and the original preserved chair from the 1960s. An extravagant red ceiling was intended to distinguish the place and attract the attention of searchable portals of extraordinary potential customers.

—



Airbnb Link

: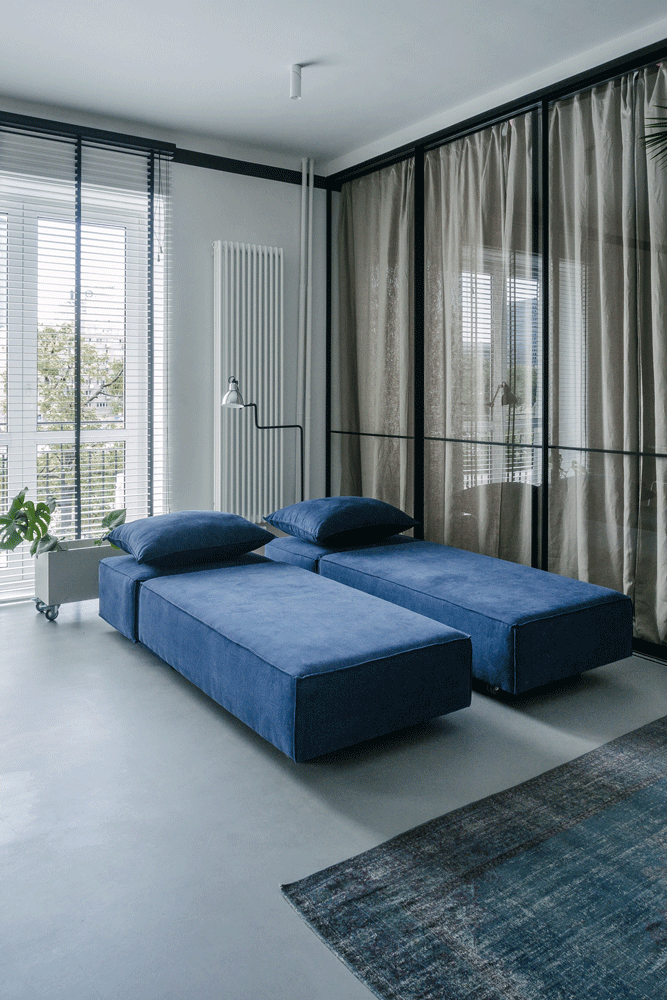 Raw Concrete
Kłopotowskiego, Warsaw, Poland
Concrete + Glazed Edges
80m2 Flat Renovation
2019 (Work in Progress)


The apartment is located within a 1950s housing-block in the Warsaw, Praga neighbourhood. It is an 80-square-meter apartment created for a young couple and their tiny friend dog- Irek. The first home that through the design looks for reflecting the vision of both.
It began by removing all of the apartment's non-structural walls, forming a more spacious and unique layout.
"We wanted to make the apartment suitable for nowadays. We applied a continuous circulation that directly connects social, intimate areas.
Exposed brick walls and stainless steel glass doors give a renovated apartment the appearance of an elegant building site.
The whole apartment has concrete floors and is minimally furnished.
In the bathroom, a concrete floor and micro-cement on the walls are reflected by daylight that comes through the skylights installed on the top of the walls.
In the kitchen the matt-finished cupboard fronts in black colour contrast with a brick wall in the hallway.

—


Nature and Brass

Bruna / 70sm2
Brass
+ Dark Wood + Concrete
Flat Renovation - 2020 (Work in progress)

More soon...